Quickstart Guide
Isometric images can be created on a triangular grid.
You can quickly create an illusion of 3D by using different shades for sides in different orientations.
Tap to add a point. Tap again. And again. When you tap on the starting point the shape you outlined will be drawn.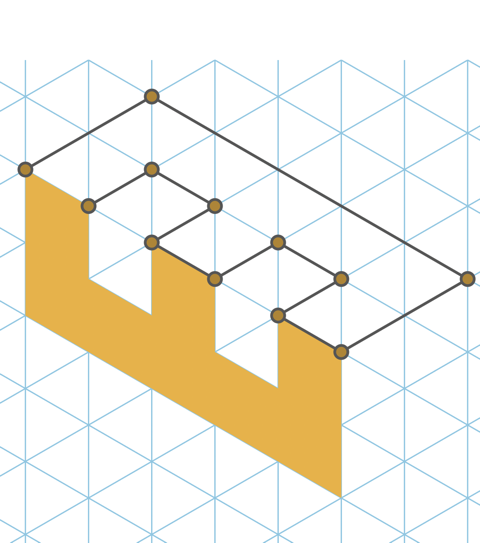 Drag to move around the canvas. Pinch to zoom in and out. Choose colours by tapping on them.
The colours come in sets of three. One for the left, one for the right and one for the top. By consistently applying these colours you can easily achieve a 3D effect. There are also secondary sets of colours for in-between sides (on iPhone swipe on the colours to see these).
Tap on X to clear your current shape.
The controls at the top allow you to share/export your drawing (see manual), undo the last point or completed shape, redo the action you last undid and to edit the layers of the drawing (see manual).

Instruction Manual
This short guide introduces all of the features of Isometrically.